A significant portion of managing a business always involves taking advantage of large amounts of information collected in databases in order to make informed decisions. The term Business Intelligence (BI) is commonly referred to as the ability for an organization to collect, maintain and organize this information for further analysis. It is possible that with a single Structured Query Language (SQL) statement or Crystal Report, a report may yield information related to production trends, identifying various opportunities, or ascertaining if organizational processes are in control.
The METDaemon Report Viewer (MRV) enables users to view any report configured in the METDaemon Application Server. This application may be used as a standalone application providing a list of reports to all users within an organization, or as a companion product to our Metrology Explorer® Series of web
applications, or with our METDaemon Responder product. Because the report output is standards-based HTML, it is possible to develop reports that link to other web sites, perform conditional color highlighting (e.g. green, yellow, or red using <span></span> HTML tags), or linking to documents on a
file server.
METDaemon Report Viewer is an integrated program within the METDaemon Application Server that not only utilizes the existing reports created for other applications, but it also enforces the security roles for reports that are configurable in the METDaemon Application Server.  For example, you could have separate report groups which will allow different groups of users to view the reports . A great application for the MRV would be the use of a large central display that can be easily viewed in a room.  For example, a calibration lab could set up a continuous display with instruments awaiting calibration, instruments completed calibration, or both.  The refresh rate is configurable from 1 to 60 minutes. 

METDaemon Responder makes a nice companion product for the METDaemon Report Viewer.

METDaemon Report Viewer Features Include:

Supports SQL and Crystal Reports.  Crystal Reports open in a new tab or window.

Reports can be printed from the Report Viewer.  Crystal Reports can be exported to PDF for display and printing.

Automatic refresh interval can be set to refresh SQL Reports.

Reports can be refreshed on demand.


Report Viewer login and can be a database User ID, Barcode Magician ID or a guest User ID.

Report Viewer supports Sybase Anywhere (8-11) Databases including MET/TRACK.

Barcodes can be integrated into SQL and Crystal Reports using the METDaemon Barcode Generator option.

Mutiple Users can log in and view reports.  Supports unlimited users.

Screen Shots Below: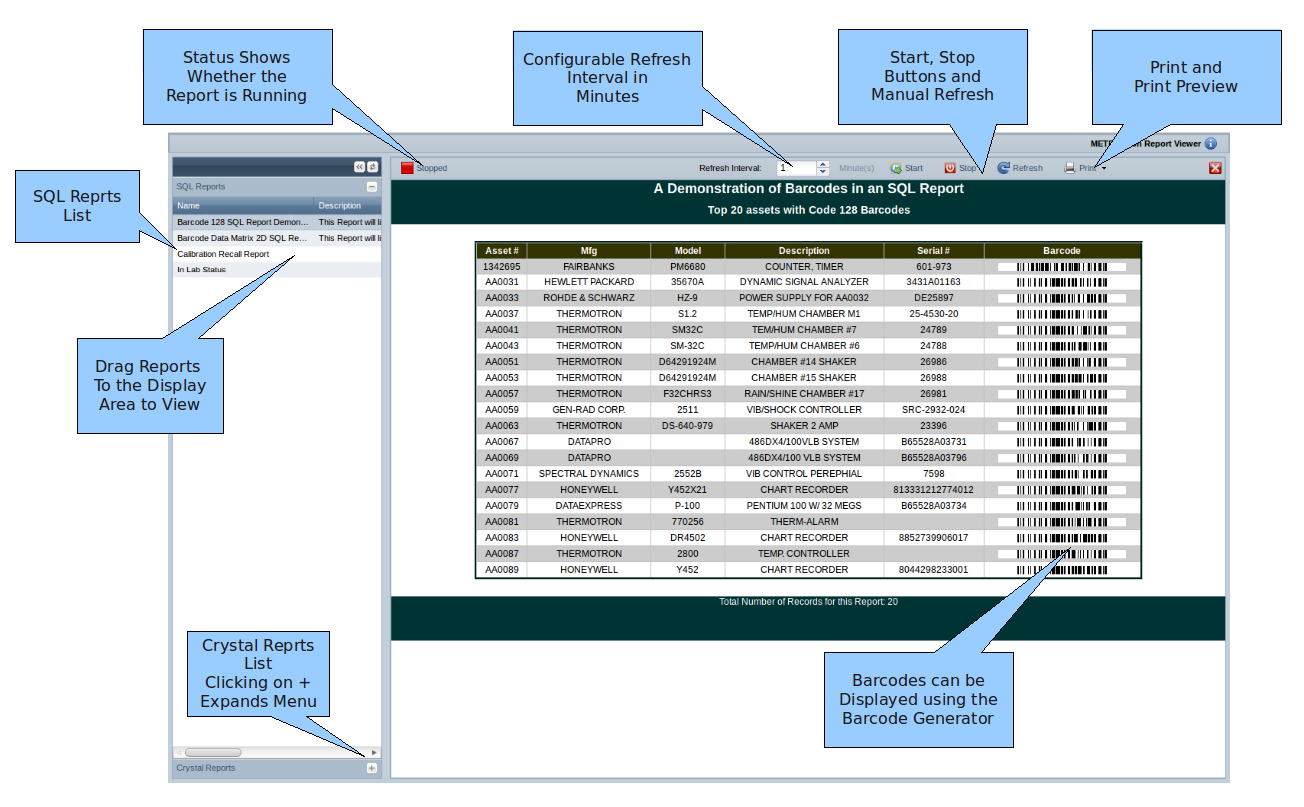 METDaemon Report Viewer Displaying a Crystal Report (click Image to display Report)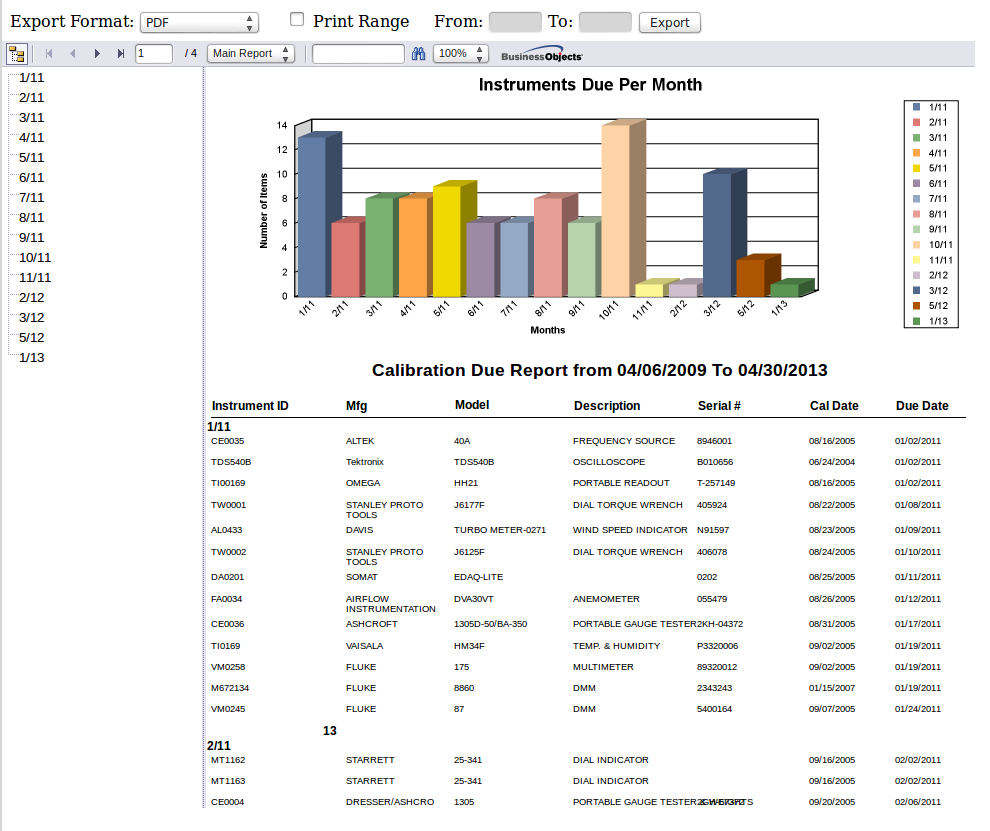 METDaemon Report Viewer Displaying a Crystal Report