On Time Support is available to upgrade your Fluke MET/TRACK database to the latest version.  All On Time Support applications are compatible with the current release of Fluke MET/CAL and MET/TRACK.  We are still developing updates and some new products for MET/TRACK and some new databases. When we work on site, we can provide additional training or help with report writing.  Here are some of our services: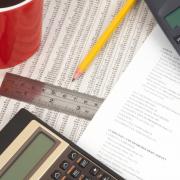 Database Migration to MET/TRACK from other applications.
installation of the Server and Client applications.
Use Label Direct for Label printing.
Upgrade to the new OTS web applications like BC Mobile
We can create a custom installation procedure for your IT department.
We have new metrics applications for tracking costs and efficiencies.
Convert your existing Crystal Reports to web based Crystal Reports.
Throw away those old barcode fonts and use the new METDaemon Barcode Maker product.
Try the (New) Email Notificationa and Report formats!  We can help you with the SQL scripts.
Contact us or give us a call.  We have been installing these system for 15 years and have a lot of experience.  We can provide on-site services or remote services.  Let us know how we can help.